Simply this page will contain screenshots and the like of anything related to my DMIT 1511 – Game Design and Level Modification class.
So far we have recreated a tutorial game from Unity's tutorial page. Over the semester we will be replacing all of the assets – so player, enemies, props, environment, etc., and creating our own game. Might be changing script – if there is time.
I am replacing the player from a child like cartoon to a cat! I also plan to replace the zombie stuffed animal enemies as crazy animated cat toys!
March 24th, 2016
A bit more gameplay and Jack the Cat's Animations. 😀
February 29th, 2016
A little bit of gameplay – showcasing the mouse toy in action.
Finished a bit more modeling. Created textures using Quixel based on uvs maps. Created unique bones – rigged – then animated a move, idle and death animation.
January 27th, 2016
A little bit more work here.
Finished the twirly tail, made it a bit more asymmetrical.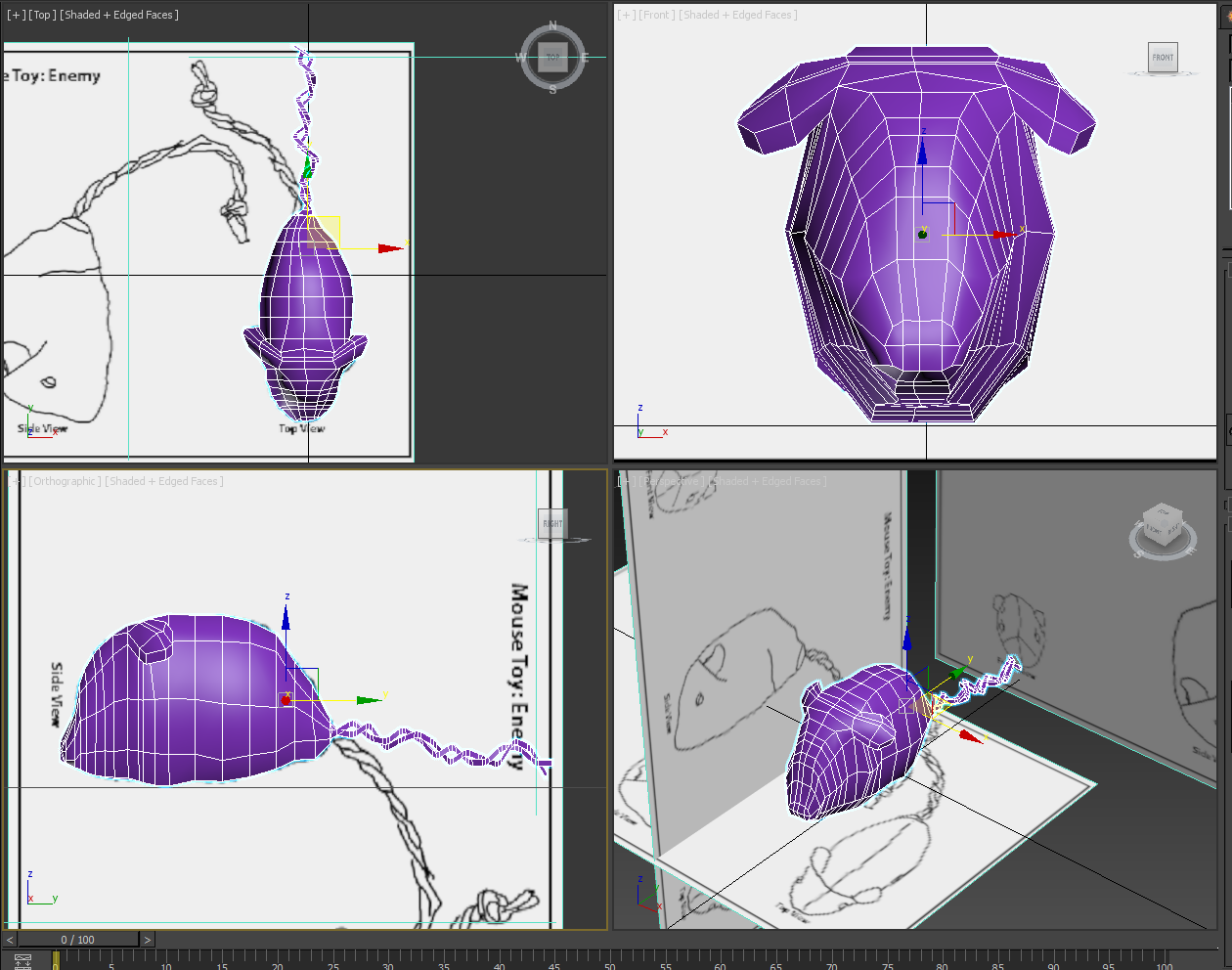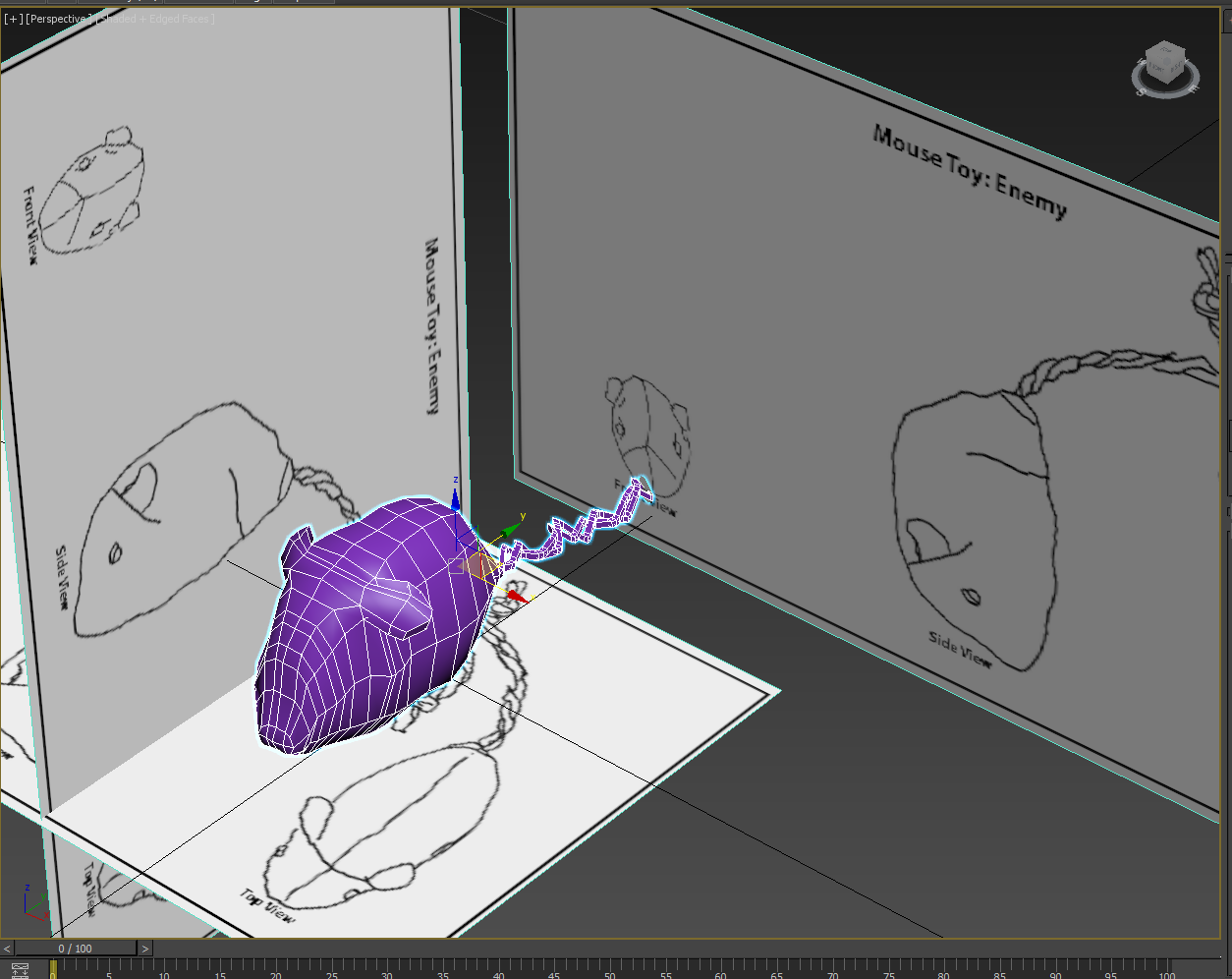 Perspective Shot: Jack the Cat.
Role: Player.
Goal: Defeat the toys to find and rescue the laser from his owners clutches!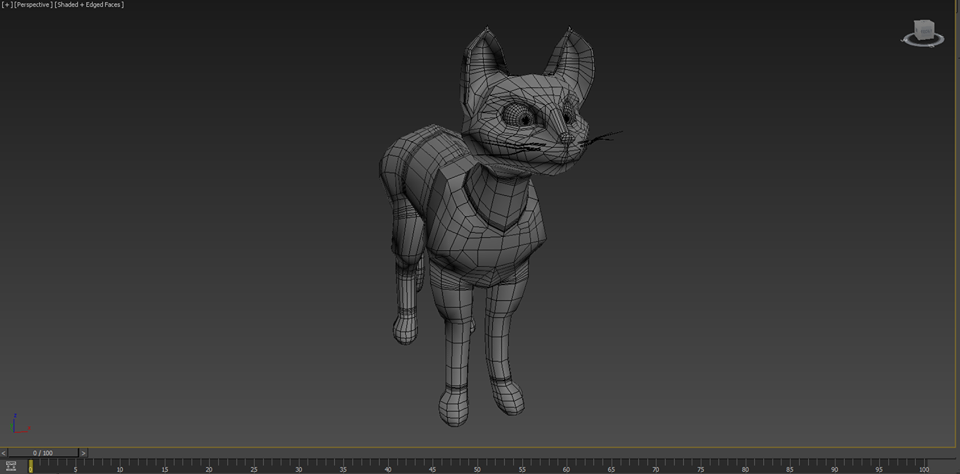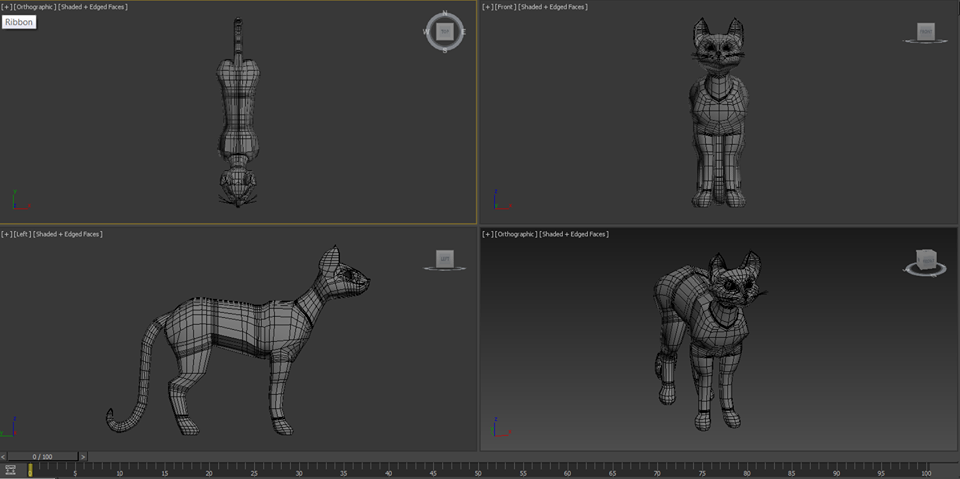 Fish Toy
Enemy
Flop of Doom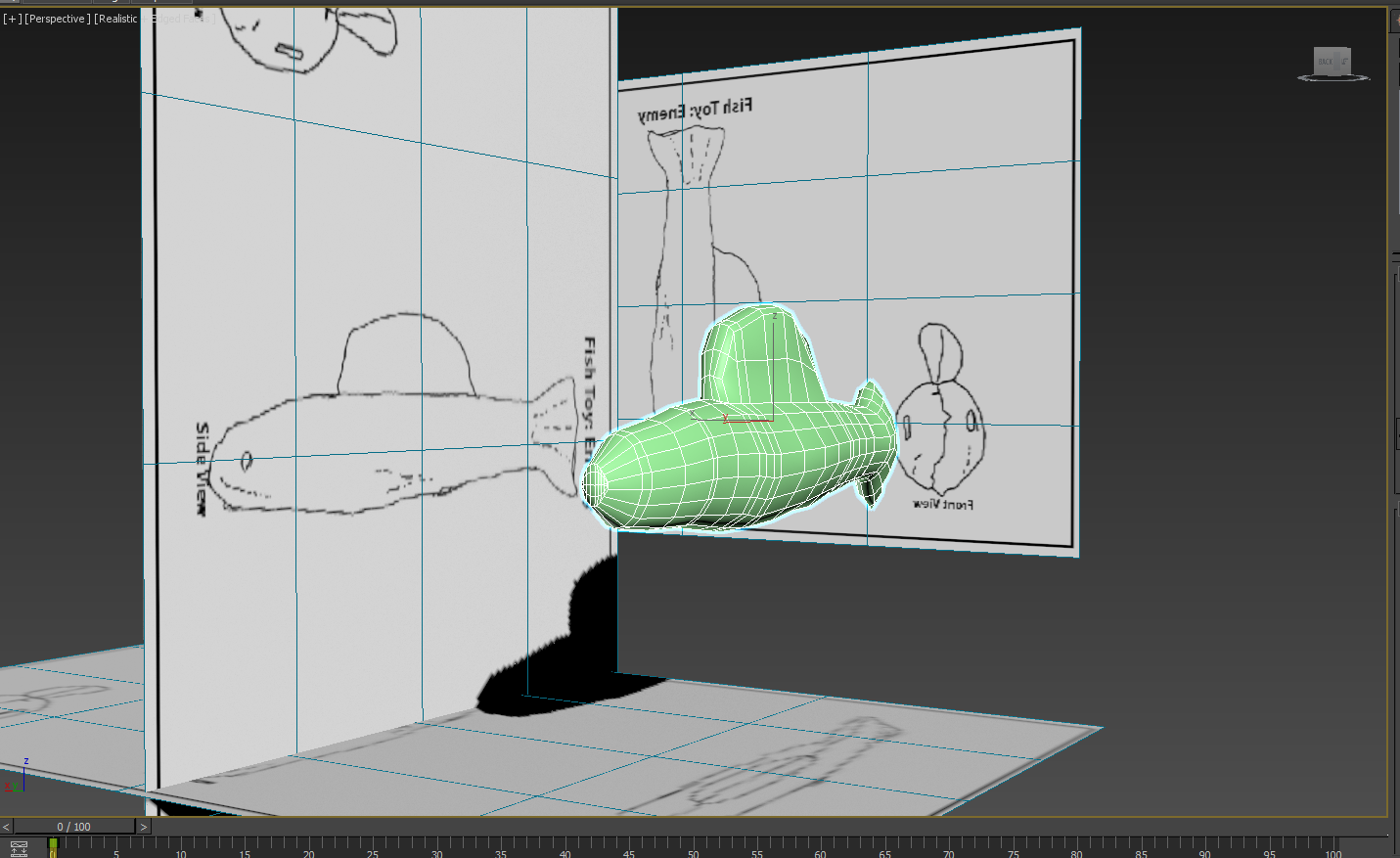 Mouse Toy
Enemy
Death Squeak Attack